Whether Seniors choose to stay in the home or move-in with their children, it's important that their living space addresses potential functional decline as they age.
To learn detailed tips to keep your relatives safe and ways to find financial and emotional support, continue scrolling!
Aging In Place
Many seniors and families subscribe to the philosophy of Aging in Place. This is the idea that seniors can stay in the comfort of their homes as they age with some adjustments to their living space.
As our relatives age, they may have trouble getting around their living space and may need accommodations. Not only is mobility an issue, cognitive decline is also most common for seniors 70 +. If your family member is approaching or past this benchmark age, make sure they are getting the care they need.
Prevent Falls
To keep the home safe for the elderly, it's helpful to consider prevention tactics. Any objects in the home that obstruct walkways or rooms they may use, decorative or practical, should be removed or modified.
Some ways to get started are:
Tape down area rugs so they do not shift as your relative walks across the floor. If this is not possible, consider removing them. Rugs are one of the most dangerous fall hazards for seniors.
Add grab bars or other aids near toilets and where they bathe.
Use night lights to light walkways.
Use no-slip mats on tile, wood, or floors that commonly get wet.
Use handrails or a ramp to get into the home.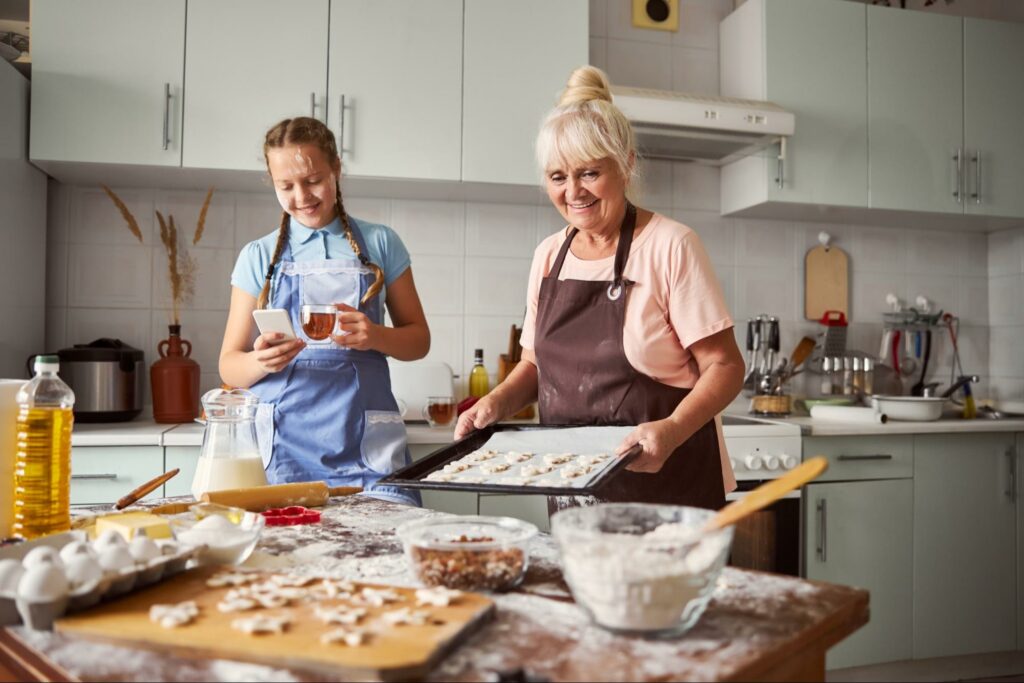 Clean Up The Kitchen
Time spent in the kitchen can be a difficult transition for seniors with cognitive decline, especially if they love to cook! But with some adjustments, making meals with your relatives can be a bonding experience.
To keep the kitchen safe for seniors, start by:
Monitoring your relative's cooking and cleaning up any spills immediately.
Designate items that they can use by putting them in an easy-to-reach place. Set boundaries about which items they cannot use.
Encourage your relative to prepare food while seated to prevent loss of balance or fatigue.
Install cabinet locks and add padding to sharp table edges.
Encourage your relative to prepare food while seated to prevent loss of balance or fatigue.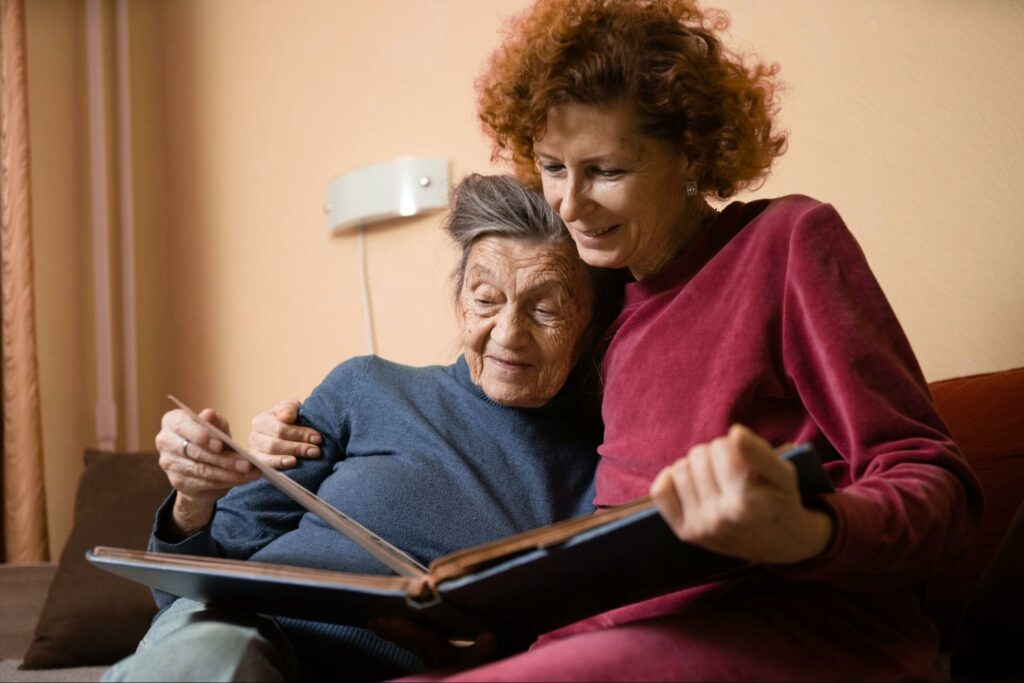 Try Assistive Technology
As much as we want to, sometimes we can't always be there for our aging relatives. Luckily, there are many resources available to give your family members more independence and some peace of mind.
Try Assistive Technology (AT) for your relatives if they are choosing to Age In Place. Assistive Technology is any device, service, or tool that helps aging adults or people with disabilities perform daily activities or have physical and mental security.
Some technology to consider are:
Walking Aids: Tools like canes, walking poles, or wheelchairs can help prevent falls and give your relative more independence in the home.
Medical Alert Device: This device can be worn as a necklace or clip. It has a button that seniors can use when they feel they are in physical or mental danger. Most devices have built-in fall detection technology which immediately reaches out to an agent for help.
Senior Reminder Clock: You can purchase an alarm clock that is tailor-made for seniors with Alzheimer's or cognitive decline. One popular device is called the Reminder Rosie Talking Clock. Users can record up to 25 messages or reminders for their relatives. You can find one on Amazon here.
Smart Home Devices: Technology like the Amazon Echo and Google Home can be used by seniors to perform tasks like turning on the lights, setting reminders, calling friends and family, and ordering groceries. You can also install smart doorbells as an added security measure.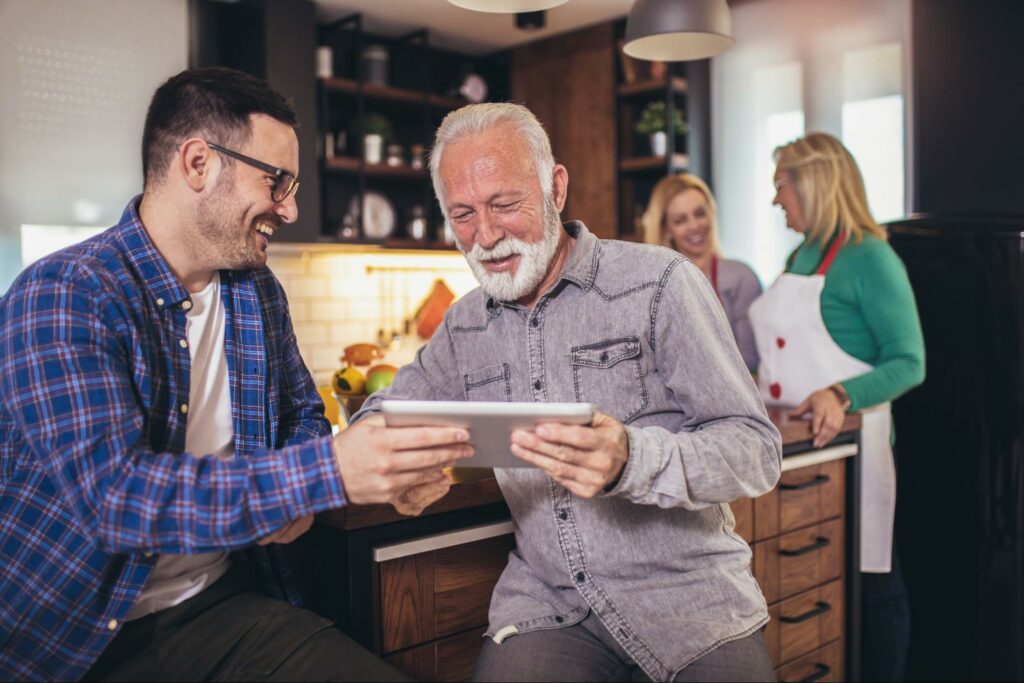 How Can Senior Solutions Help You?
If you live in the East Idaho area and need help with your senior relative, do not hesitate to reach out. At Senior Solutions, we are here to help you through the aging journey and can connect you to in-home care resources and support groups.
Call us at (208) 821-0955 or email us here to get started.